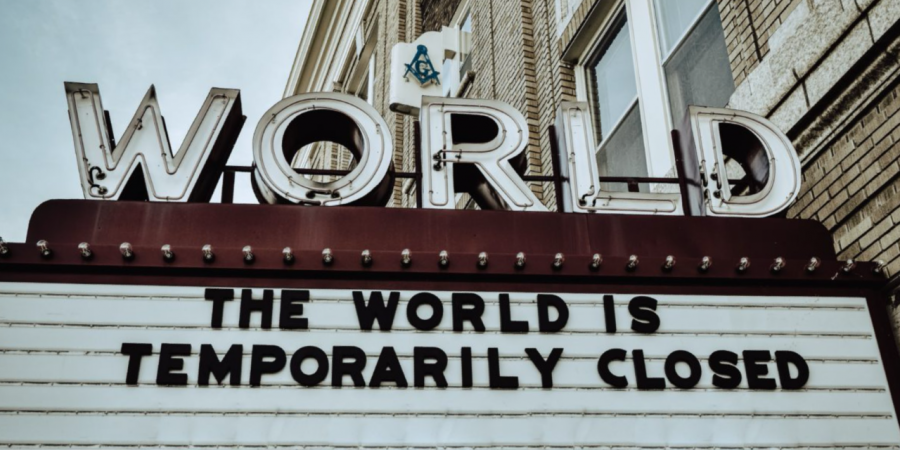 We are now seven weeks into "the Great Pause" as some have described it.
I have been in touch with a few patients and like many all over the world we are staying home and staying safe, as much as possible. This has made for an opportunity to do many small satisfying things at home and with care and attention.
It is ironic since October two blogs have been about virus avoidance, first about the Flu and then avoiding colds. I haven't written directly about Covid-19, the Novel ( ie "new") Corona virus, which has brought the world to a near standstill in the past few months.
I have my worries as many of you have, and so, as much as it is not business as usual,, I am working in other ways. It takes all of us more time and energy to plan and execute basics of day-to-day life such as planning, shopping for, and preparing meals. Unless you are doing a lot of take-out, you are likely in and around the kitchen a lot more.
But the main work has involved keeping healthy; in mind, spirit, and in body. A big part of that has been attention to a routine, the best defense against going to seed.
I get up about the same time every morning, later than my surgeon's routine of 5:45, but still up to hear the news and the Prime Minister. I do some exercises before I am even fully conscious. I decided a year and a half ago if I was going to do a combination of fitness, flexibility and mind training, I felt I needed to do it immediately without hesitation and also daily. It's only a few minutes but it gets my blood moving and puts the stiffness at bay.
I pay particular attention to personal hygiene and grooming. This is easy to let slide and if it does, leads quickly to many small things each of which can become a significant illness.
Breakfast is a ritual. It has been all my life. I eat a substantial meal in the morning while reading the Globe and Mail online. Without a hard copy newspaper I can easily look up links when something piques my interest and share articles for discussion with friends or family matters. With the shutdown I can linger over it longer, and study anything more closely. I eat slowly.
After I've cleaned up, there is much to do.
The office has been completely shut down since March 15. I am not practicing clinical medicine at all. Much of my morning till now has been involved with becoming familiar with what help the government is offering, and taking what steps I can to secure both the business, and my family against the possibility of the shutdown extending many months. A lot is wrapped up in keeping my loved ones steady and positive as well. There are Facetime calls to one back east and at least a few phone calls with those who are here. There are occasional discussions with patients, some of whom have had recent surgery, and occasionally with one from the distant past.
I vowed at the start of this I was not going to let slip by the opportunities the shutdown offered. I said I would catch up on my continuing education, and read journals regularly, write up a scientific paper I was planning on presenting, etc. In the first few weeks I did not have the, but I got motivated after a lag period and have been doing something on it every day. Our hospital's plastic surgery group started a virtual journal club a few weeks ago and we get together on Zoom to discuss some interesting research papers
We are told this week the province will start to move towards opening business up again.
My colleagues in the Canadian Society of Aesthetic Plastic Surgery have done tremendous work to help our members take all the needed to reopen, and the resources needed to do so in a safe manner. Virtual consults are an idea which has fully arrived. It may be one of so many ways the "pause" has shown us how many trips by car can be avoided.
When ski season ended abruptly (The snow kept falling on the local mountains for almost a month after we were shut down) I resolved to try to maintain my fitness if possible till next season. Swimming pools are shut down. So I have been out on my bike riding quite hard every afternoon for an hour, and in the past week have added running five laps on some steep steps in a park close by my house. And then I saw Robert Redford and Jane Fonda, both in their 80s, in a sweet little drama on Netflix called "Our Souls at Night". One of the pearls in the film, though, was a scene in which Redford is sitting cross legged on the floor with the grandson of the character played by Fonda. I thought, "He's 83. There's a guy who does Yoga every day!" Which I then resolved to do and have pretty much done since. Usually just before or during preparation of dinner. It's been over two months. Progress comes quickly with faithful repetition. I can do some things I haven't ever been able to do.
At 7 pm I join my neighbours in banging on a pot lid and cheering our frontline workers in the Covid War. There is such a sense of community, both at that time of evening and throughout the day when we encounter each other. The prevailing feeling in the country is "we are all in this together". No one knows how this will all end but I know with this kind of societal cohesion we can make good come of this.
Like many of you I have found a couple of very fine shows on streaming TV. I have been captivated by "My Brilliant Friend", a richly shot and acted adaptation of Elena Ferrante's novel (In Italian with Subtitles, available on Crave). I usually watch an episode, then head off to bed to cap things off with a little of my ritual novel reading, before lights out at 11 or so. Another day done.
My staff and I will let you know when we have the go ahead for reopening. In the meantime, if you want a virtual consult we can set one up.
SEE YOU SOON.
THANK YOU AND TAKE CARE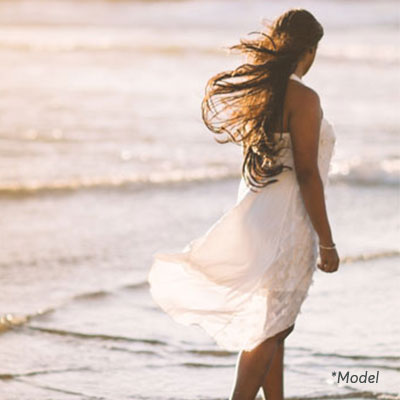 Dr. Gelfant's Living Beautifully Blog
Join our mailing list and receive updates when a new blog is posted by Dr. Benjamin Gelfant.