Have you lost the breast fullness you once had? Or did you never "develop" to match the rest of your body?
Dr. Benjamin Gelfant has long been a leader in the development & practice of minimum scar breast augmentation.
Breast augmentation is a vastly superior operation to what it once was, and the "does she or doesn't she" outcome is far more likely now. Implants are superior and techniques are far more refined. Many patients typically are surprised by how their pain is minimal and return to work and exercise far earlier than they expect.
Breast augmentation with implants forms the cornerstone of Dr. Gelfant's practice. It can be an extraordinary experience: Many women tell us they feel vastly stronger and more secure about themselves. It's all about self-confidence, isn't it?
There is little doubt that breast size and shape are an important part of attractiveness and that plastic surgery can play a role in enhancing your body image.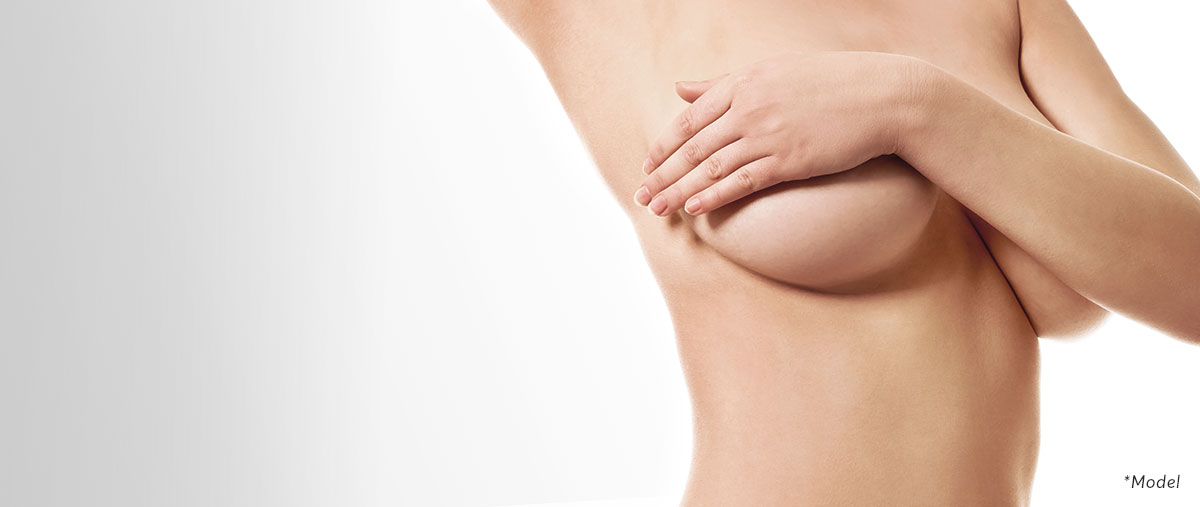 Breast Augmentation
Before & After Photos
Special Featured Video
Endoscopic Breast Augmentation
Video shows actual footage of the operation, some viewers may find scenes disturbing.
**Viewer discretion advised
Watch Video Now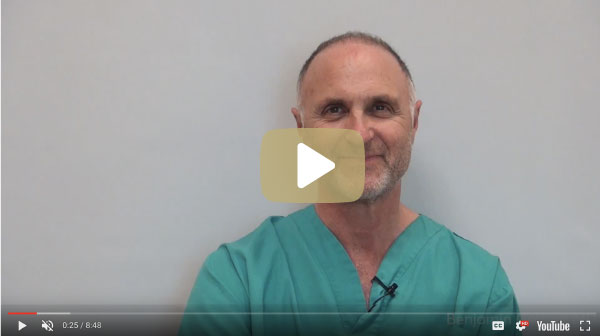 Introduction to Breast Augmentation
The most common procedure of all, breast augmentation is the cosmetic counterpart of breast reconstruction and each has advanced from knowledge gained from the other.
Cosmetic breast augmentation involves:
General (complete) anesthesia
Incision, either under the breast (traditional) or in the armpit (endoscopic trans-axillary)
Creation of a space (the "pocket" of the right size, ensuring no bleeding)
Insertion of implants either pre-filled with silicone gel or filled after insertion (saline)
Repair of the incision
Please review Dr. Gelfant's short guide to breast augmentation, which covers these helpful topics:
Breast implant sizing
How the operation is done
Saline vs silicone implants
Post operation care
If you have any questions about breast augmentation procedures, the friendly staff at our Vancouver clinic is available to assist you.
You are welcome to call us at (604) 874-2078 or you can book a consultation to speak directly with Dr. Gelfant.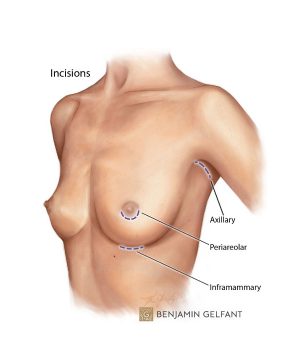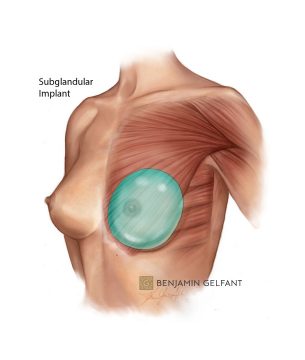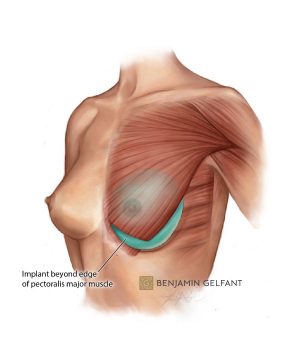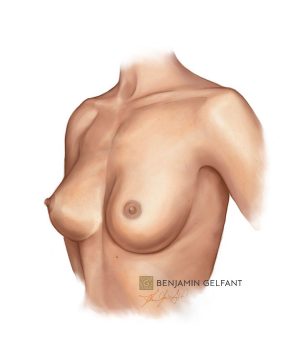 Looking For More Procedure Information?
Submit your email and receive Dr. Gelfant's illustrated patient guides in your inbox.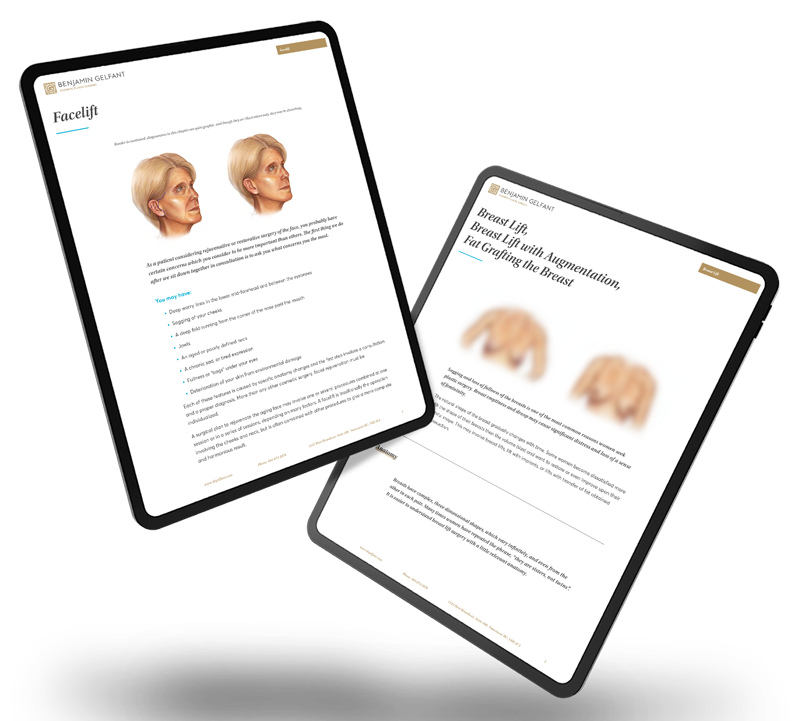 FAQs
In our practice, the patient determines the size, with our help.
We have our patient put on a standard bra and trial a series of sizing devices in the bra. The patient's chest dimensions are used to determine whether her desires are possible, and the volume (cc's) and dimensions are used to decide which "profile" of implant to use. (standard – mod profile; narrower – mod plus; or very narrow – high profile).
Please read the following for more information on Sizing For Breast Augmentation
At our clinic, we use the industry-leading Mentor Breast Implants.
These Johnson and Johnson's Mentor "Boost" implants are available in 3 different versions:
MemoryGel BOOST™ Breast Implants provides increased form stability to shape the breast
MemoryGel® Xtra Breast Implants provides increased projection, fullness and firmness
MemoryGel® Breast Implants provides a soft, natural feel.
Please read our article for more information on Mentor Breast Implants.
The operation does not interfere with the function of the breast gland, especially when implants are placed under the muscle.
As long as there is sensation to the nipple (it is rare for complete loss of sensation to occur) breast feeding is possible. Many, many of our patients have gone on to success in breast feeding. However, not all new mothers are successful at nursing even without implants, so no guarantees can be made.
Complications are fortunately few, and most when treated result in a satisfactory outcome. Like any surgery, problems do occasionally occur.
Please refer to our Patient's Guide to Breast Augmentation for a full overview of potential risks involved in breast augmentation procedures.
Patient Resources
Additional Information
All Breast Procedures