A brow and forehead lift is a cosmetic procedure to raise the brows. It improves the appearance of the forehead, the brow and the area around the eyes.
Our facial expressions are made with the muscles around the eyes and around the mouth.
For decades, cosmetic surgery ignored the importance of the forehead and brow on facial expression.
Caricaturists and cartoonists have always understood the link between the emotions and their expressions. In the best of animation, emotion is conveyed by a few simple lines.
Much of this is conveyed by the position and shape of the brows, and by lines that are formed by contraction of the muscles around the eyes. Fear, anger, sadness and fatigue are all read from subtle but significant differences in these expressions.
I can't believe that it has only been four months since I had the endo brow lift and upper lid work. I feel I've looked this wonderful way forever! I am so glad I had the work done. In fact, I now find that I get a lot of compliments on my nice smile! And that makes me feel like smiling even more! It's wonderful! And it's all due to you skill. –Lesley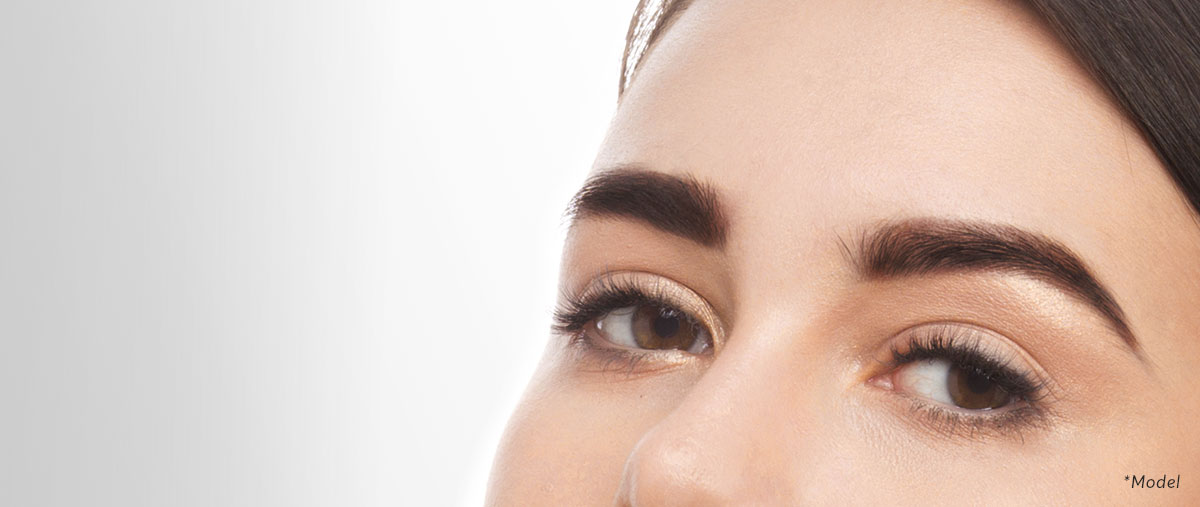 Brow and Forehead Lifts
Before & After Photos
Introduction to Brow and Forehead Lifts
The eyebrows are a vital part of how we express ourselves.
When the brow sags, or descends, it does so in several different ways.
From the temples down and in, giving a sad appearance
Sharply down in the inner portion giving an angry appearance (often with a sharp vertical crease above the nose)
Sag along the entire length, making a fatigued appearance
In other, less common combinations
Looking For More Procedure Information?
Submit your email and receive Dr. Gelfant's illustrated patient guides in your inbox.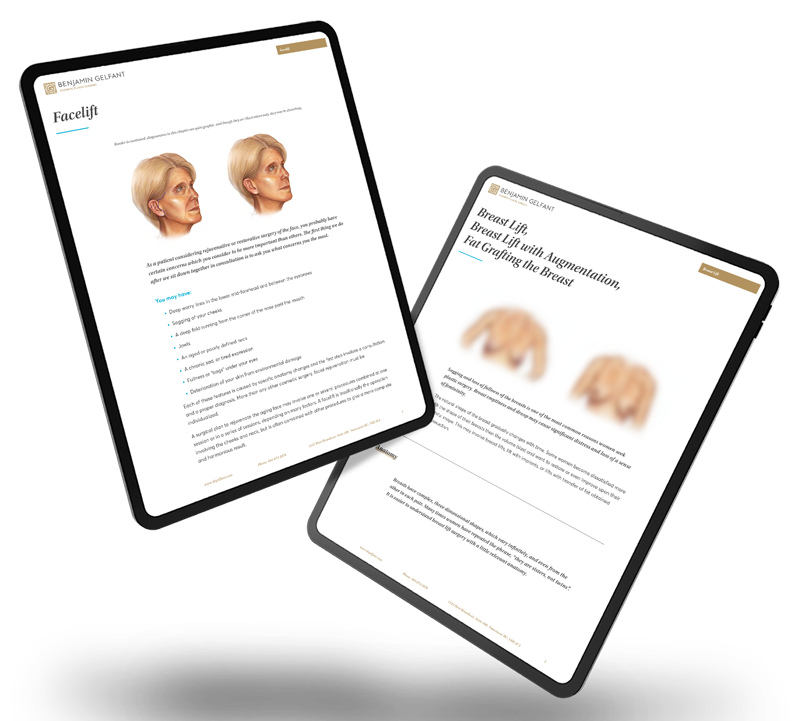 Additional Info.
Endoscopic Browlift and Revision Facelift
For years, caricaturists have understood the link between the emotions and their expressions. In the best of animation, emotion is conveyed by simple but easy to understand lines.
Much of emotional expression relates to position and shape of the brows.
Some of this may be helped by the use of Botox, which works by paralyzing the frown muscles and preventing them from pulling the brows down and into a chronic frown. It is a little like the treatment of heart disease: experienced plastic surgeon Dr. Gelfant understands that some of his patients are well treated with medicines and others are better off treated by surgery. With the brow, some patients may be well treated with botulin injections every 4-6 months whereas others are better off, especially if they are having eyelid surgery or a facelift done simultaneously, to have a brow lift at the same visit.
If you have any questions about brow and forehead lifts, the friendly staff at our Vancouver clinic is available to assist you.
You are welcome to call us at (604) 874-2078 or you can book a consultation to speak directly with Dr. Gelfant.
Additional Information
All Face Procedures