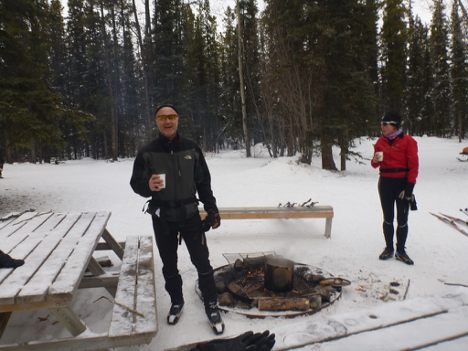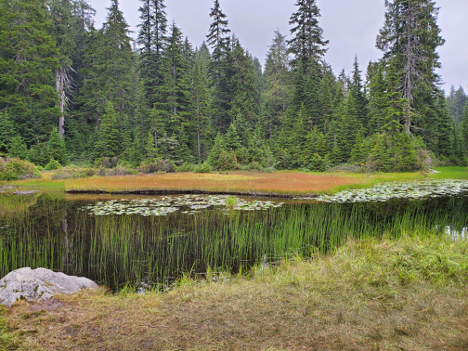 "Social nutrition" with November coming
Yesterday, I put on merino wool for the first time in months and went up into the local mountains.
Thankfully, it had rained Friday night. The air was washed clean.  The smoke, ominously stifling, dark and depressing, which had blanketed us for the past week, was washed away. I hiked with a friend in the fog on Seymour mountain for a couple of hours with a stop by Goldie lake for a sandwich and a cup of tea from my thermos.
Summer has abruptly given way to fall. School has started in a tentative way and everyone is trying to figure out how to live with the ongoing concerns about Covid-19. For many of us, summer was a respite from the exhausting psychic effects of the ongoing pandemic and there has been a partial recovery of sorts.
But now we are looking down into the tunnel of shortening days and much more time indoors. With indoor life in Canada in fall and winter will come increased risk of respiratory illness. But just as important are the mood effects. On the coast of BC, November is the cruelest month, dark and rainy. And with the rain and cold and darkness, the uplifting effects of beaches, patios sunshine and natural Vitamin D will be gone. The possible loss of social nutrition will also have profound effects.
For a moment there, while writing this, I thought I had coined a profound new term, social nutrition, but a quick Google revealed, of course, there's nothing new under the sun.  Jeffrey Hall, professor of communication studies at the University of Kansas, used it in a paper last year, and beat me to it. https://bit.ly/3cfXPDe
He writes, "less loneliness was associated with more frequent interactions with close friends and family, and more social interactions throughout the day were associated with well-being and life satisfaction in general"
Since the shut-down, we are aware, front and centre, of the detrimental effects of social isolation.  "Some studies suggest that the impact of isolation and loneliness on health and mortality are of the same order of magnitude as such risk factors as high blood pressure, obesity, and smoking. "https://bit.ly/3ckjqdU
I am convinced exercising outdoors is a critical element of maintaining both mental and physical health. The Covid-crisis has sparked a huge surge in sales of bicycles as people realized the gym was no longer going to be the nexus of their approach to exercise. In the months to come when natural light is limited and the fall rains begin, cycling will be less palatable.  Similar to the run on bicycles, during the last few months, sales of outdoor equipment for camping and just about anything else have surged, making stock hard to find.
I believe just as critical to getting outside, exercising our minds in a socially nourishing way is also critical. This means meaningful social interactions, (not doing Sudoku or Crosswords). We can't gather indoors in groups for this the way we could pre-Covid. Book clubs will be virtual, and we all have had nearly enough of Zoom, as helpful as it is.
Outdoor activities with clubs are one-way people did it in past generations such as in the first half of the 20th Century when the society was decidedly more egalitarian than it is today. People from all walks of life had served their country together, marched together, slept in tents together, even battled a lethal earlier pandemic together (Spanish flu) …and they recreated together.
Of course, now there are apps which can connect you electronically with others but participating in a club brings another dimension to the social interaction.  There is the "giving" associated with taking an active role in an organization. And giving yields disproportionate rewards. This, despite, Groucho Marx's famous line, "I don't want to belong to any club that would have me as a member." There is a club or association for just about any activity you can imagine doing. So many people discovered how rewarding travelling and camping around BC is over the past few months. Fall and winter have nearly as many opportunities for both social and sport in the outdoors and you don't have to fear the cold and wet if you plan it right.
I've spent over two weeks in my tent over the past few months. There have been many morning coffees and delicious dinners at the campfire.  I've sat also outside in many food and beverage establishment where owners and serving staff (and kitchen staff) have bravely put on a happy face (covered by masks).  I am looking forward to the coming months hoping all restaurants are able to stay open and get everything they need in order to serve patrons outdoors and I will wear what I need to sit outside and enjoy the conviviality that comes with shared physical nutrition, getting my social nutrition, too.
And I am looking forward to more hiking with friends in the fall, and especially to cross country skiing the trails in the winter and sharing the experience.
Be calm. Be kind. Be safe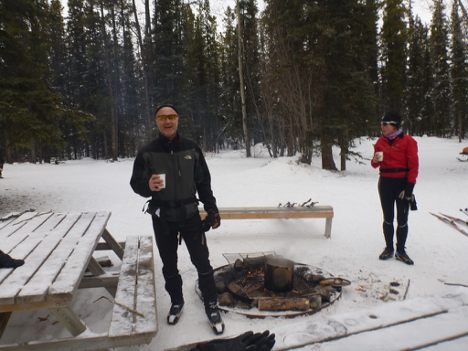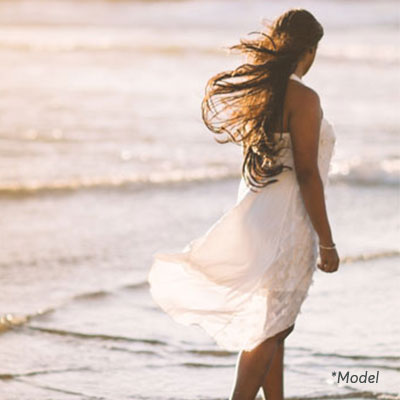 Dr. Gelfant's Living Beautifully Blog
Join our mailing list and receive updates when a new blog is posted by Dr. Benjamin Gelfant.