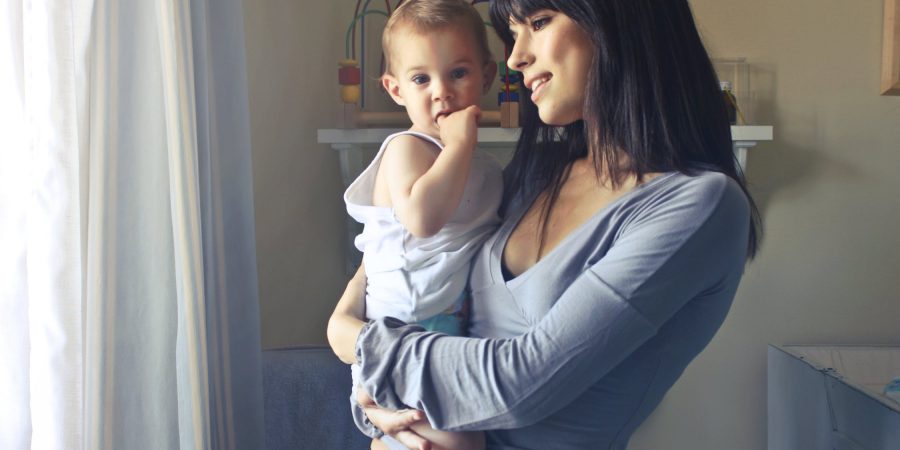 The following is real testimony from a real patient detailing her experience with adominoplasty, liposuction, breast augmentation & a breast lift.
If this surgery is what you need, then this may be the last testimonial you need to read.
My history is …. at the young age of 18 I went from 110 lbs to 167lbs in almost 10 months of pregnancy, then birthing my beautiful 8lb 12oz baby by c-section. I bounced back to 110 within the first year but was terribly disappointed with the bottom half of my tummy being riddled with stretch marks. My breasts were a small b cups and faired well.
7 years later, after being a hard working single parent I finally had a good paying career, so I sought out a plastic surgeon because I was very interested in a tummy tuck to remove the stretch marks. I wasn't feeling confident about the surgeon and it was pointed out to me that I was only 26 and might consider more children so I did not proceed.
That same year I started dating my current husband. He expressed that he wanted to have children one day and I also wanted more. I had discussed with him, that after more children I would be considering any surgery to get my body to where I felt comfortable.
12 years apart I had my 2nd child and 2nd c-section at the age of 30. I breastfed for 13 months with no bottles. I found it harder this time, to shed the pregnancy weight so I hired an amazing trainer and worked out hard but nothing could shrink my c-section "apron" and my boobs didn't fair so well. 3 years apart I had my 3rd child, 3rd c-section and another 12 months of breast feeding.
Within a month of weaning my 3rd baby, I had a referral to 2 different plastic surgeons. Neither made me feel confident in them and neither were referred by friends of mine.
I sought out Dr Gelfant because I know 4 woman who have had their breast done by him, 3 had lift/augmentation and one friend had just a breast augmentation. Three of these woman were very pleased with their results, one was disappointed with the numbing around her nipples. We all agree that Dr.Gelfant has a very delightful and professional disposition about him, and makes you feel confident in him and comfortable right away.
I feel it is important to have realistic expectations when having surgery. I have other close friends who have had their breasts "done" reduced, augmented and lifted all by different doctors. They all have experienced different levels of numbing and different levels of pain. A couple women I know were disappointed in the loss of sensation around their nipples and some never noticed the difference since breastfeeding had also contributed to the loss of feeling,( I fall into that category)
I feel that any loss of feeling is the price I was willing to pay for symmetry and a flat tummy. After I decided I was going to do this, I wanted to be prepared the best I could. I don't drink, smoke or live an unhealthy lifestyle and I believe that makes for a quicker recovery. I chose the winter time for surgery because I work outside and it is the nicest time to be off work. I have an 18 month old and 4 year old and a 16 year old who is far too busy with school, sports homework ect. to help me, so I arranged for help with my children ( much needed!!)
I heard this surgery was a bit disabling for several days after so I had arranged to stay at my sisters. I prearranged a hired nurse who came everyday to check on my drains and bandages and change my dressings and give me my blood thinners via needles and sponge baths. ( I HIGHLY recommend this!)
Not to be a burden, I had prepared many frozen meals for my husband, children and my sister and I. I also knew it would be a while before I could lift heavy items so I bought all of my heavy groceries like laundry soap, dog food ect. before I had my surgery. I filled the cupboards with food for my family and paid all my bills, had my hair dye touched up and a had pedicure. I took out extra cash which came in handy with paying off those who helped me and ordering a little takeout. You will need a driver to get you to and from surgery and every week for check ups. It was about 2-3 weeks before I was comfortable with driving.
It has been 5 weeks from today since my mommy makeover. The pain in the beginning was a bit surprising at first, but it gets so much better day by day. After two weeks things start feeling a whole lot better. The numbing has faded almost completely, except for an area between my bellybutton and pelvic bone. It took 2 and a half weeks before I could pick up my baby. I am still feeling pain when I am bumped around my sides. I have to use much caution when rolling to my sides in bed. It has been extremely difficult to rock my baby to sleep in my arms and try to put him in bed without waking him. Carrying the diaper bag and chasing my little boys is still difficult. I cannot yet take them to far from home. If you have little children, be sure to have lots of help or I would wait until they are a bit older. I have a very physical job and imagine it will be a while before I can perform full duties. If I had an office job where I spent most of my time in a chair, then i would see myself ready for work in another week or two. A job that requires lifting, reaching, pushing, pulling or standing for extendended periods, I would guess that it will be several more weeks until I could do those duties. Mopping and Vaccuuming are still challenging.
I would recommend a grocery list with tylenol, extra bandages and soft medical tape, peppermint tea (aids digestion) so does fibre 1 cereal,after being on codeine, you may need it.
I am extremely happy with my decision.
M. A.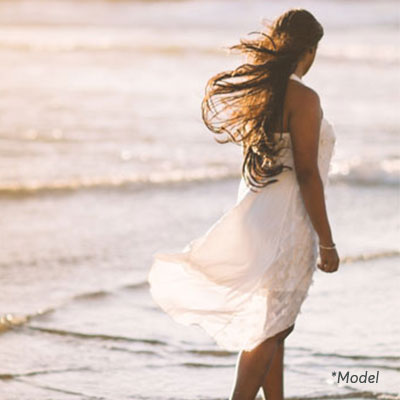 Dr. Gelfant's Living Beautifully Blog
Join our mailing list and receive updates when a new blog is posted by Dr. Benjamin Gelfant.