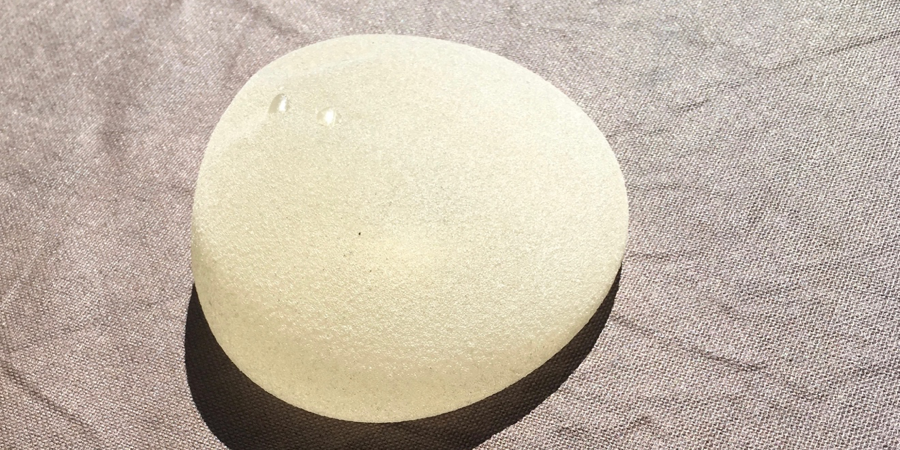 Update on Textured Implants:
Textured implants are associated with a relatively rare form of lymphoma, Breast Implant associated Anaplastic large Cell Lymphoma, "BIA-ALCL".
On May 28, 2019" Health Canada…suspended the licenses for Allergan's Biocell breast implants (the only macro-textured implants available in Canada). "https://bit.ly/2lKtvu5
Textured, shaped ("teardrop") breast implant
On August 7 the FDA issued a recall notice:
The FDA Requests Allergan Voluntarily Recall Natrelle BIOCELL Textured Breast Implants and Tissue Expanders from the Market to Protect Patients: FDA Safety Communication. https://bit.ly/2k6upRr
This does not mean if you have textured implants they are calling for them to be removed.  It means any implants which were on shelves in various locations, hospital storage, physicians' offices, surgery centres, were to be returned and not implanted.
What is BIA-ALCL? (from the American Society of Aesthetic Plastic Surgeons)

BIA-ALCL (Breast Implant-Associated Anaplastic Large Cell Lymphoma) is a rare spectrum of disease that can range from an indolent accumulation of fluids around the breast (seroma) to a potentially metastatic lymphoma especially when there are delays in diagnosis. It is a disease that ranges from indolent (slow growing*) to full-blown metastatic disease when not caught early. BIA-ALCL is not a cancer of the breast tissue itself. When diagnosed early, it is readily curable. If the disease is advanced, chemotherapy or radiation may be required.

*Lymphoma: Cancer originating from the lymphatic system

Have there been any deaths due to BIA-ALCL?
There have been 17 confirmed deaths globally, (none in Canada*), attributed to BIA- ALCL since the disease was first reported nearly 20 years ago.

*my comments, added
I last wrote about textured implants in late April. On April 4, Health Canada announced they intended to suspend the right for Allergan Medical to distribute their "Bio-form" textured breast implants. Health Canada followed through on this intention on May 28.
As I wrote in April, the risk to patients with textured implants of developing BIA- ALCL is small. But the risk we have been given, at roughly 1:3000 for patients with Allergan's "Bio-cell" implants, has been changed several times over the years I have been following developments in this area. There is reason for me to think this trend, of increasing risk with time, will continue.
So what should you do if you have implants?
If you have the identifying card, which you should have been given at the time of surgery, it will have implant catalogue, lot and serial numbers of each implant. The catalogue number will identify the device type.
Here are the Allergan device catalogue numbers:
 If you do not know what kind of implants you have:
Contact your surgeon's office. Your surgeon want to hear from you. We are always available to give you information.
 If you have smooth walled implants, you should know there has never been a single case of BIA- ALCL in a woman who has only every had smooth shelled implants.
 If you know you have textured devices:
Current Health Canada recommendations do not advocate routine removal (explantation) of textured devices either with or without capsulectomy.
Capsulectomy is an extensive procedure involving removal of the fibrous layer that routinely forms around all breast implants. It also forms around a foreign object such as pacemaker batteries, orthopedic plates and screws, and breast implants. All breast implants have a fibrous capsule.  Generally, it is thin and pliable.
What the signs you should be looking for?
The most common symptoms of women who have been diagnosed with ALCL are:
Seroma (fluid collection). If you develop late swelling of one breast and on ultrasound there is a significant fluid collection around the implant, and you have textured implants, the fluid should be investigated. There are tests which can be done on the fluid which are important in the diagnosis. (Cytology, "CD-30" and alkaline phosphatase)
Mass (a lump)
If you have a change to your breasts with swelling, a lump in the breast or armpit, have developed firmness or new breast pain, see your plastic surgeon.
If you don't know what kind of devices you have:
Get in touch with your surgeon's office. They want to be in touch with you.
A recent letter (Aug. 12, 2019) from the Canadian Society of Plastic Surgeons (CSPS) and the Canadian society for Aesthetic (Cosmetic) Plastic Surgery (CSAPS) to its members said:
"The CSPS and the CSAPS recommend to our members that they do their utmost to provide support and care to their patients, and also to patients whose surgeon may have retired or is now deceased"
To My Patients:
I never used a single Allergan textured (Biocell) implant, or any other textured silicone device. I did not believe they offered any advantages and in the years since ALCL became known to us, felt they posed additional, unnecessary risks.
I used 15 pairs of polyurethane foam covered (Meme) implants in 1990-91. Two pairs were removed under my care about 10 years ago.
If you are an existing patient in my practice, please contact us to answer any questions, including any of the other procedures on which I specialize.
Breast Implant Illness
Breast implants have been blamed for a wide variety of ailments including migraines, fibro-myalgia, rheumatoid illnesses and chronic fatigue, memory and even  hair loss. Nothing I have seen in three decades of practice and study of the science changes my opinion which is that breast implants play no role in causing these ailments. 
 Throughout my professional life I have been committed to patient safety and risk reduction. I continue to believe cosmetic breast augmentation is a good operation with a very strong safety record, when done properly and with appropriate discussion of all the options.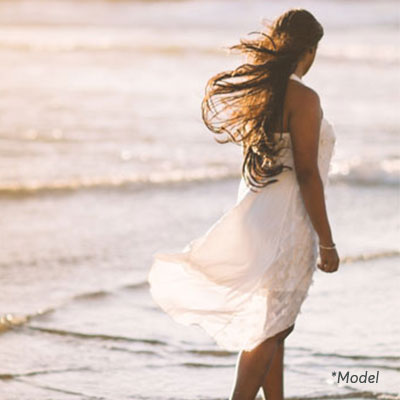 Dr. Gelfant's Living Beautifully Blog
Join our mailing list and receive updates when a new blog is posted by Dr. Benjamin Gelfant.